Ryanair launches Plovdiv - Frankfurt route from March 30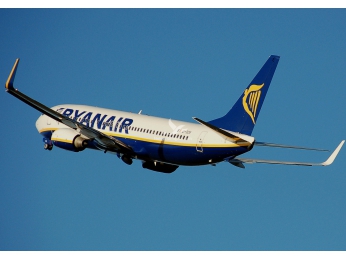 Low cost carrier Ryanair is about to launcha Plovdiv- Frankfurt line from March 30.
The flight will be performed twice a week and will fly to Frankfurt Hahn Airport, Plovdiv Airport head Ivan Karnabitov informed.
Ryanair is already running regular flights on the Plovdiv – London route. Due to the popularity of this flight, from 1 April the airplanes of Ryanair will fly from Bulgaria's second largest city to the British capital three times a week .
The Sofia – Frankfurt tickets are already on sale in the site of the Irish low cost airline, starting from GBP 28 per one-way flight.