The new terminal at Burgas airport to be launched this summer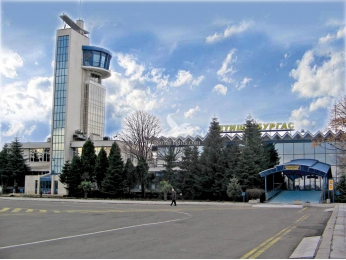 Bourgas airport will open a new, modern terminal this summer.
The new passenger terminal at Burgas Airport, which is worth more than BGN70m, will have spacious areas for arriving and departing passengers, state-of-the-art equipment for servicing passengers and luggage, attractive commercial areas and large open areas.
The projected capacity of the New Passenger Terminal at Burgas Airport is 2,700,000 passengers. There will be 31 check-in desks. The total area of the terminal building is 21,000 sq m.
The building is designed so as to be used depending on the passenger flow at any time and if needed the capacity may be additionally increased by extending the existing building.
The construction of new terminal is planned to be completed by the summer of 2013.
The investor company is Fraport Twin Star Airport Management AD, a GermanBulgarian consortium, which has been running the airport ever since 2006, when they won the competition for the concession.